fix bar
fix bar
fix bar
fix bar
fix bar
fix bar
Our Program
Our School
Program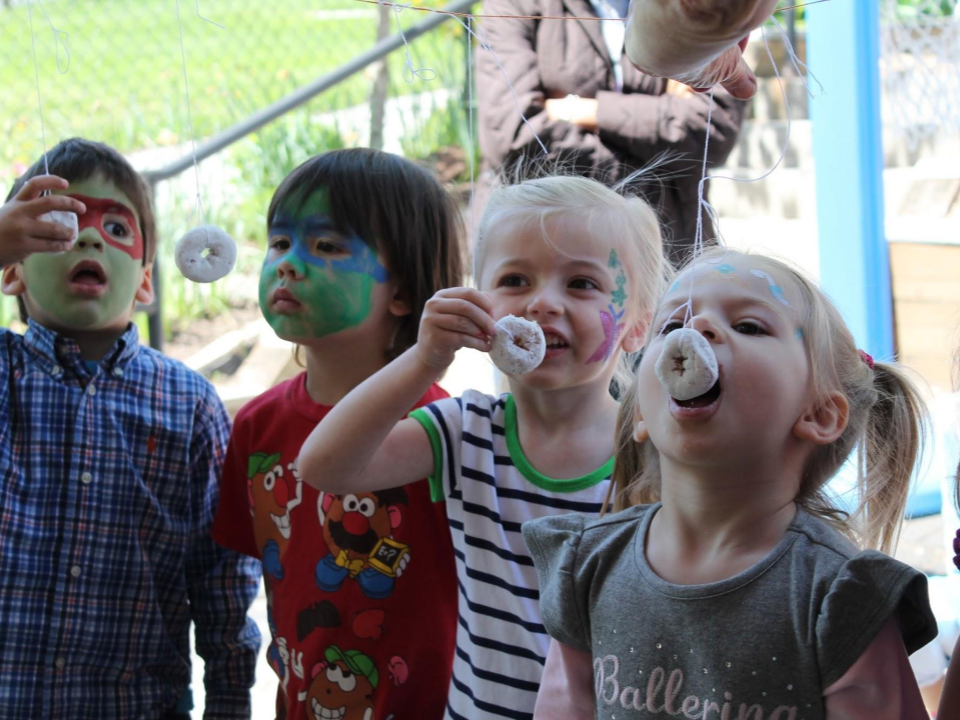 Why our parents participate
Parents are a vital part of our program. During every class, parents play and work with children, support their learning, and model the social behaviors necessary for their success. Parents participating in the co-op have three primary advantages:
The ability to see how their children interact with both other children and adults.
An opportunity to build relationships and share insights with other parents.
A setting that makes possible, through direct experience, the ability to achieve a better understanding of a preschool child's capacities in every arena-physical, social, emotional and creative, thereby providing them perspective in assessing their own children's development.
How our parents participate
As a co-op, we require full participation by all parents. The success of a cooperative nursery is totally dependent on the quality of effort put forth by its members. Parents share the work of administration and management of the school. Specific responsibilities include:
Co-oping every 4 to 6 weeks, depending on class size.
Serving on the Board of Directors, or serving on school support committee.
Attending regular class meetings and general meetings.
Participating in one mandatory fundraising activity.
Participating in one housekeeping assignment, unless exempted by a designated board position.
Additional Benefits
The lead teacher visits new students at their home prior to the beginning of the school year.
Parent Workshops are provided to educate the families on the curriculum and other relevant parenting topics.
A parent lending library is available to all families
Summer playgroups are held for each class.
School wide field trips, social events and end of the year picnic are planned annually.
Potty training is not required